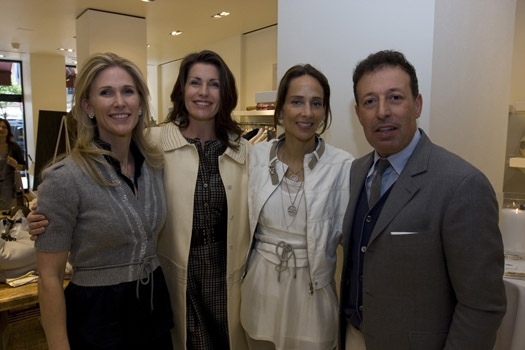 NEW YORK, Apr 29, 2010 / FW/ — Last Tuesday, Massimo Caronna, President of Brunello Cucinelli USA, along with Donya Bommer, Charmaine Burden, Diana DiMenna, Brenda Earl, Nathalie Kaplan, Simone Levinson, Marcia Mishaan and Fiona Rudin hosted a luncheon to celebrate the opening of the Brunello Cucinelli Madison Avenue boutique.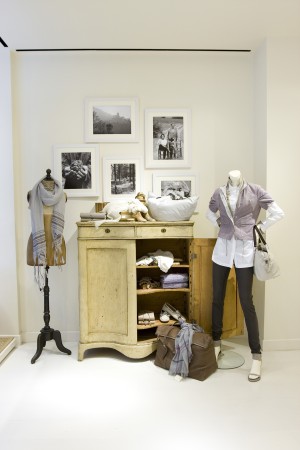 Designed by architect Luigi Fiorentino, the new Brunello Cucinelli Madison Avenue location allows for a more intimate shopping experience by inviting the clientele into a home-like environment decorated with a special touch of antique furniture, vintage props and black and white photographs of the famed village of Solomeo, in Umbria where Cucinelli founded his company.
Located at 683 Madison Avenue between 61st and 62nd Street, the boutique spans a total of 1,985 square feet and is the second Manhattan location after the West Village boutique, which opened in 2006.
The luminous and elegant space showcases an assortment of the Brunello Cucinelli lifestyle, offering selections from the women's, men's and accessories collections.
The Spring Summer 2010 collection premiered in the new space, with an impeccable presentation of Brunello Cucinelli classics: lush cashmere knits in signature neutral hues, delicate scarves in an array of shades, elegant outer-wear and novelty pieces styled with a modern touch.
Massimo Caronna, Donya Bommer, Charmaine Burden, Kelly Behun Sugarman, Veronica Bulgari, Diana DiMenna, Brenda Earl, Fe Fendi, Alessandro Saracino Fendi, Tania Higgins, Simone Levinson, Marcia Mishaan, Wendi Murdoch, Beth Nash, Jessica Seinfeld, Rebecca Shalam, Elliott Puckette, Fiona Rudin and Claude Wasserstein fêted the new retail outpost of the famed Italian luxury fashion house.
And, to give back to the community, for this exclusive celebration event, Brunello Cucinelli partnered with the board members of the New Victory in support of The New Victory Theater and The New Victory Education Program.
The New Vic seeks out sophisticated, thought-provoking, professional productions that are as artistically rich as they are entertaining. In addition, The New Victory also offers daytime school performances, family workshops and jobs to high school and college students.
Brunello Cucinelli Boutique
683 Madison Avenue
New York, NY
[MARI DAVIS & EDGARDO HERNANDEZ]