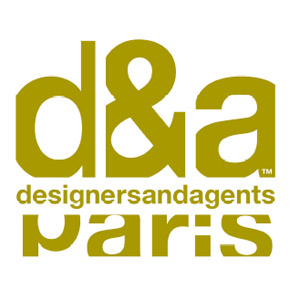 PARIS, Apr 13, 2010 / —- Calling upon their 12 years of success in the fashion industry, Designers & Agents (D&A) announces the next phase of their exhibition's evolution. The launch of D&A Paris will run October 1 -4, 2010 during Paris Fashion Week. D & A Paris, will be held at Gallery Nikki Marquardt, located on the elegant Place des Vosges, in the historical Marais quarter.
To begin, this highly selected show will be a tightly focused version of the much larger D&A trade events, opening with 30 carefully chosen American brands. Future editions will expand to include selected collections from the best of international design.
"D&A Paris will offer a concisely curated presentation that represents our point of view from the best of today's creative talent. Brands will be personally selected for this show by our screening committee and will represent every category of fashion," explains Co-Producer Barbara Kramer.
"We work hard to stage our shows and offer a cohesive and total experience. We have a valid and real contribution to make to the Paris scene," notes Co-Founder Ed Mandelbaum.
Walking into a D & A show provides the visitor a fully seamless experience. A key element within the culture of D&A is the environment which they create. All D&A shows are held in loft like spaces providing natural light with an open gallery feel.
The selection of highly curated brands is merchandised in a way which enhances the buyers' experience as they move through the space. Continuing with their Sustainable Initiative, D & A will identify those brands whose eco practices meet with D & A's fair trade and sustainable criteria. Careful attention to detail is highlighted by the show's fresh and authentic message as evidenced by its strong graphic identity, in-house cafe`, art installations, and live DJ.
This ambiance encourages a strong sense of community amongst the buyers, press, stylists and brands who enjoy the opportunity to network and socialize. This total effect provides a positive, intimate atmosphere in which to conduct business.
Designers and Agents is an independent, international trade event which features over a thousand brands and welcomes retailers whose discerning eye and taste define today's fashion and lifestyle. D&A is well versed in identifying emerging talent and creating an intimate, synergistic environment that nourishes relationships between buyers and designers. Each of the seasonal shows in Los Angeles and New York receives the D&A signature touch. All are pre-edited, art-directed and merchandized to create a consummate experience and nurture discovery.
www.designersandagents.com