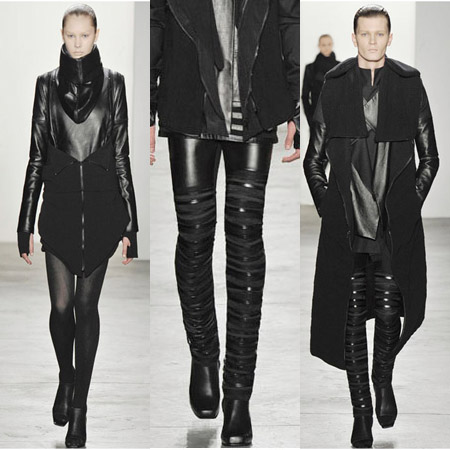 DALLAS, Apr 25, 2010 / FW/ — An all black collection that has taken tentative steps on sci-fi, Rad Hourani mixed leather and wool to create hybrid jackets that are ultra-modern yet referenced the past.
Taking elements from the armor and clothing of medieval knights, Rad Hourani used different variations of the "breastplate turned hybrid vest and or jacket" theme and thus creating a very directional collection.
With the jackets suitable to be worn by both men and women, Rad Hourani also approached true androgyny with this collection.
[MARI DAVIS]
Photos courtesy of Rad Hourani