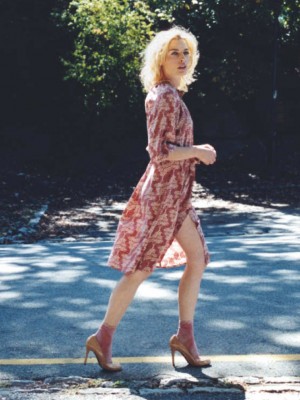 DALLAS, Apr 15, 2010 / FW/ — While fashionistas waiting for the highly anticipated Zac Posen collection to reach Target stores on April 25, the trendy retailer announced that Tucker by Gaby Basora is the next GO International Designer and Temple St. Clair will create an exclusive limited-edition jewelry collection for Target.
Born in Chicago and raised in Seattle, New York-based designer Gaby Basora studied at Sarah Lawrence College before launching "Tucker" in 2006, with the first "Tucker" shirt that she made for herself.
And as Gaby Basora described the growth of her label, "one silhouette for spring 2006 has grown to eighteen for spring 2008.One fabulous retailer selling Tucker in 2006 (Barney's NY), has risen to a hundred retailers worldwide. A collection made of fabric found in midtown is now twenty-five fabric choices designed primarily by myself."
Gaby also sums up her design philosophy in one sentence, "in the age of disposable everything, Tucker hopes to be the piece you can never part with and always want more of."
Gaby Basora will launch her exclusive collection available at most Target stores nationwide and online at Target.com. The women's fashion collection will launch on September 12, 2010, and remain available through October 17, 2010, just in time for New York Fashion Week and Fashion's Night Out.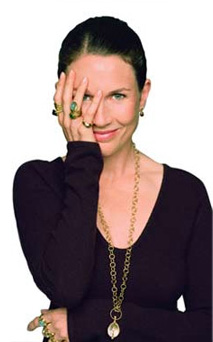 And, if you are enjoying the fashionable accessories at budget friendly prices at Target, the retailer will continue to offer it with the help of famed jewelry designer Temple St. Clair for Target whom Target is partnering with to launch a limited-edition jewelry collection, "Temple St. Clair for Target."
Currently based in New York, Temple St. Claire Carr founded her eponymous fine jewelry label in 1986 while living in Florence, Italy. She was still living in Italy when Barneys New York discovered her work and invited her to showcase her first collection at the Big Apple.
From there, her collections expanded to luxury retailers and soon became collectibles for an in-the-know connoisseur clientele across the country. Today, the Temple St. Clair Fine Jewelry is sold in over 100 retailers in the U.S. and abroad.
From the signature rock crystal amulets to one-of-a-kind cocktail rings, TEMPLE ST. CLAIR is known for modern classic style and an impeccable use of fine colored gemstones and distinctive gold work.
The Temple St. Clair for Target collection is the sixth jewelry launch in a series of limited-time-only accessory designers at Target and will be available at most Target stores nationwide and online at Target.com August 29 through December 26, 2010.
[MARI DAVIS]