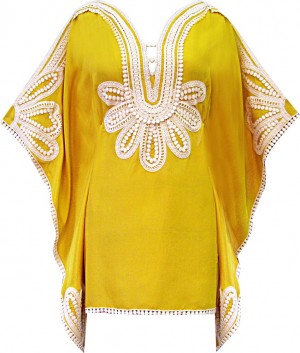 DALLAS, Apr 29, 2010 / FW/ — With a nod to chic and easy luxury for the warm-weather upon us, Yoana Baraschi unveils a summer collection of fun and flirtatious silhouettes designed to turn heads.
Light fabrics such as linens and silks take the lead in a collection that emphasizes sophisticated fun, offering all the essentials you need to create a fresh summer look from head to toe.
Baraschi's collection embodies a feminine spirit, and her designs are celebrated for their impeccable fit and figure-flattering shapes – even Halle Berry, Sienna Miller and Carrie Underwoord are loyal fans.
Sleeveless empire waist frocks in rich navy and vibrant magenta emphasis the waist with pleating and fabric embellishments and transition effortlessly from day to night.
Cut-out details with beading accentuate the neckline to make classic silhouettes trendy yet timeless while rose appliqués add a modern twist on a simple sheath.
Delicate lace patterns on a scalloped hemmed dress get an edgy touch with a contrast striped ribbon that cinches the waist while tribal-inspired embroidery on tunics and caftans create a slimming a-line profile.
For everything from luxury vacations to outdoor soirees, this season Yoana Baraschi offers an oasis of easy and beautiful wardrobe must-haves.