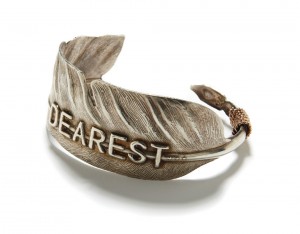 DALLAS, May 16, 2010 / FW/ — Drawing inspiration from the streets of New York City, punk rock, the Victorian era and Native Americans, Anna Sheffield designed pieces and sets that range from playful to edgy in her new Bing Bang Jewelry collection.
Combining multi-chains, mixed colored metals and crystals to create keepsake pieces with delicate charms, inscribed styles and mix shaped looks, the pieces are covetable and fun.
Based in New York, Anna Sheffield hails from New Mexico where the stark, natural environs provided the basis for her simple, unembellished design.
After relocating to New York in the spring of 2002, Sheffield founded her Fine & Designer Costume jewelry lines. Her design aesthetic is a culmination of New York's many influences and her divergent interests in art, culture and collected relics of bygone eras.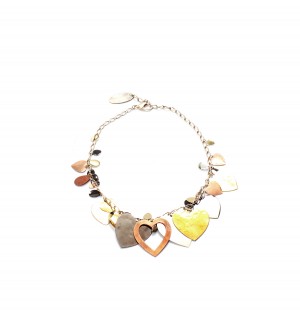 Sheffield mingles contemporary devices with the charm of curious objects and antiquities.
Her collections reflect a departure from the traditional devices of jewelry design that are evident in the hand-hewn aesthetic, innovative design, and emphasis on detail.
Every piece embodies Sheffield's unique, personal style; chic and individualistic, edgy yet feminine.
A favorite of fashion insiders, Sheffield has collaborated with design luminaries Marc Jacobs and Phillip Lim. Celebrity fans of Anna Sheffield include Cameron Diaz, Julianne Moore, Mandy Moore and Uma Thurman. In addition, Sheffield was one of three nominees for the 2007 Swarovski CFDA Award for Accessory Design.
The Bing Bang Jewelry collection is available online at www.bingbangnyc.com  and shopbop.com; also at Barneys New York.