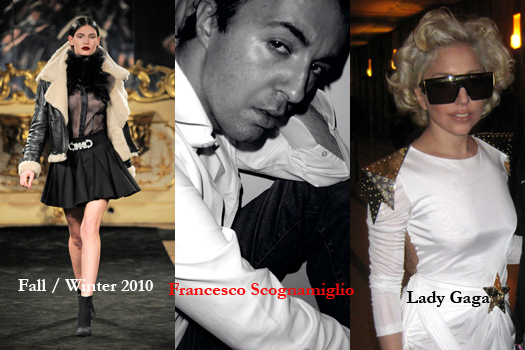 MILAN, May 14, 2010 / FW/ — Loved by Madonna and Lady Gaga, Francesco Scognamiglio received kudos from fashion insiders when the jury of the prestigious ANDAM Fashion Award named him as one of the six finalists for 20101.
Now on its 21st edition, the ANDAM Fashion Award is one of the most prestigious fashion grants in the world. And with a a purse of 220,000 euros, the ANDAM Fashion Award it is also one of the most highly coveted.
Francesco Scognamiglio – with ten years of success at his back he is the only Italian chosen for the first time since the first edition of the award. Being already noticed by Carine Roitfeld, Vogue France Editor-in-Chief, and appreciated by stars like Madonna, Lady Gaga, the actress Jennifer Connelly, as well as by some top models like Amber Valletta and Carmen Kass, he keeps increasing his more and more international notoriety.
The winner for the ANDAM Fashion Award will be announced on June 28th.
[SARA CONDE]