NEW YORK, May 17, 2010 / — Craftsmanship, meticulous attention to detail, supreme product quality and the "Made in Italy" promise are all in the DNA of this Le Marche brand, which has joined forces with Marcolin to deliver a stylish and versatile collection of sunglasses for 2010.
"TOD'S 1" for WOMEN
The harmony created between the shapes of the frame is teamed with the skilful combination of plastic and ornate polished metal inserts at both the top and bottom of the frame. The result is a symbol of timeless elegance.
The metal alloy frame is purposefully delicate, allowing it to be lightweight, comfortable and perfect for every occasion.
Available in a range of colors: classic and sophisticated shades of black and dark brown, and more youthful colors like transparent yellow, pink, gray and lilac.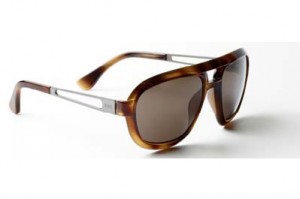 "TOD'S 12" MEN: A clear nod to the 1980s era, reworked in the style of Tod's.
The frame colors have been achieved using a back spray technique (graphite gray and beige), giving the plastic a decidedly crystal appearance. The pronounced character of the nose is in perfect keeping with the open temple in metal, which has an even more sophisticated appearance – thanks to the inclusion of the laser-engraved brand name.
These frames create just the right mix of modernity and tasteful sportiness – the fruit of Tod's fashion house.