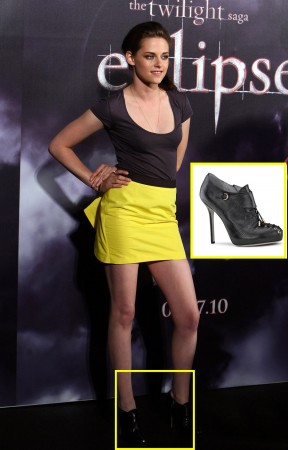 DALLAS, Jun 7, 2010 / FW —Kristen Stewart might be making the tabloid headlines due to her remark that "being famous makes her feel she is being raped" in a recent Elle UK article, but the "Twilight" star seems to love being under the klieg lights and walking the red carpet.
She was seen in Australia during a press event for "Twilight: Eclipse" wearing a yellow mini skirt and black top and a pair of black Sergio Rossie booties from the Fall 2010 / Winter 2011 collection.
Speaking of being famous, Nicky Hilton is a good example a well-adjusted famous person. Of course it helps that she is an heiress and has been around cameras all of her life. Nevertheless, Nicky has always been graceful whether she is in front of the camera or not.
Case in point, at the 2010 MTV Movie Awards held last night at Universal City in California, Nicky Hilton wearing a Missoni space-dyed dress with Swarovski crystal detail from the Resort 2010 Collection just like a normal celebrity and feeling no anxiety about being famous at all.
And quite frankly, I don't really understand what Kristen Stewart is complaining about. She wants to be famous that is why she became an actress.
Maybe, someone should grant her wish and of being anonymous. She could work as a fry cook at McDonald's or Burger King. I wonder how she would feel is no one is asking for her autograph or asking to take her photo.
Because you see, not one of the celebrities at the red carpet during the MTV Movie Awards was complaining like Kristen.
This goes to show that the Twilight star just like to complain because in her eyes, she does not get enough attention so she has to cry RAPE to be noticed.
That's why I can't help but admire  singer Christina Aguilera who was wearing a look from the Spring 2010 Atelier Versace Collection, a gorgeous black dress, crossed in the front, with chain straps and an asymmetric flowing train being all smiles.  No complaints from her at all. She is just being her gracious self.
Actress Miranda Cosgrove, who also chose a look from the Versus Fall 2010 Collection, a red cocktail dress with a V-neck and velvet details was also all smiles.
Julianne Hough, who was also at the MTV Movie Awards wore Camilla and Marc's Caraletta Frock.
At the Spike Award on Saturday, held at the Sony Studios in Los Angeles, Academy-award winning actress Charlize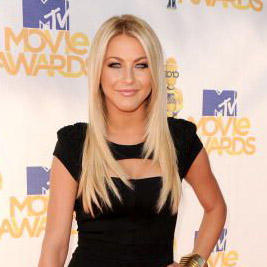 Theron chose to wear head to toe Versace.
The actress, honored with the hottest woman of the decade Award, wore a short silk matte jersey dress with sleeves and a zipper detail on the side and a mini leather skirt combined with silver ankle shoes, all from Versace Fall Winter 2010/2011
And finally, on June 4th, Justin Beiber looked hip in G-Star as he sang his heart out to hundreds of ladies all hoping to win his during the Today Show's concert series.
[MARI DAVIS]