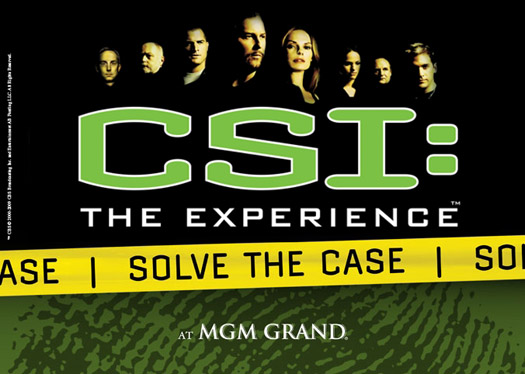 LAS VEGAS, Jun 9, 2010/ — Within the next few days, CSI: The Experience will celebrate the arrival of its 100,000th visitor to the blockbuster exhibition at the MGM Grand Hotel & Casino on the Las Vegas Strip.
CSI: The Experience is quickly becoming one of the most popular tourist attractions Las Vegas has ever seen with record attendance from students, adults, and families along with followers and fans.
"CSI: The Experience in Las Vegas has broken visitor records in the US and Europe and ranks with the most special and unique interactive exhibits worldwide." says Christoph Rahofer, CEO EMS Exhibits – the official international booking agent and promoter of CSI: The Experience.
The lucky recipient of the 100,000th ticket sold will receive a complete CSI: Gear Package in the value of US$1000 including an Autographed Poster of the CSI Cast Crew Members as a gift.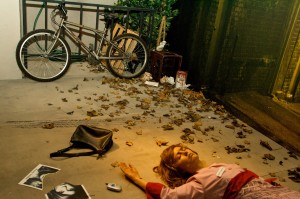 Nearly 100,000 visitors have already discovered the challenging and fun multi-sensory attraction. CSI: The Experience explores forensic science by placing guests in the role of a crime scene investigator as they solve one of three true-to-life mysteries based on the most successful TV series in history.
Spanning 12,000 square feet in its home on the world famous Las Vegas strip and featuring thousands of hand-made props, CSI: The Experience comes to life through a captivating multi-media environment featuring dazzling special effects, meticulous crime scene recreations and two state-of-the-art crime labs.
CSI: The Experience also continues to tour around the United States, Europe and Asia. The attraction was developed by the Fort Worth Museum of Science and History with support from CBS Consumer Products, the cast and crew of the TV show, and EMS Exhibits.
CSI: The Experience at MGM Grand, Las Vegas
MGM Grand Hotel & Casino
at the Studio Walk
3799 Las Vegas Blvd. South
Las Vegas, Nevada 89109
Hours
Daily 10:00am – 10:00pm
Last admission: 9:00pm