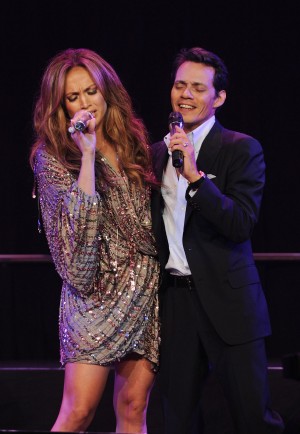 NEW YORK, Jun 18, 2010 / FW/ — Jennifer Lopez, together with her husband Marc Anthony gave a special performance at the Samsung's 9th Annual Four Seasons of Hope Gala held Tuesday at Cipriani Wall Street.
Other celebrities in attendance included Matthew McConaughey who was on hand to promote j.k. livin – which becomes part of Samsung's education platform and is dedicated to helping teenage kids lead active lives and make healthy choices to become great men and women.
Beginning in 2002, Samsung starting working with several elite athletes including sport legends Dan Marino, Boomer Esiason, Arnold Palmer, Eli Manning and NASCAR's Jimmie Johnson in addition to civic personalities like Rudy Giuliani and many of Samsung's business and retail partners to raise more than $25 million for more than 300 schools, community-based foundations, and charities throughout the U.S.
Given this history and recent studies that have shown how 1 in 5 children in the United States suffer from a chronic illness, ranging from asthma to cancer and developmental disabilities and how 25% of secondary school kids cannot read or understand the material in their textbooks, Samsung felt it was time to enhance its efforts of giving back to the community.