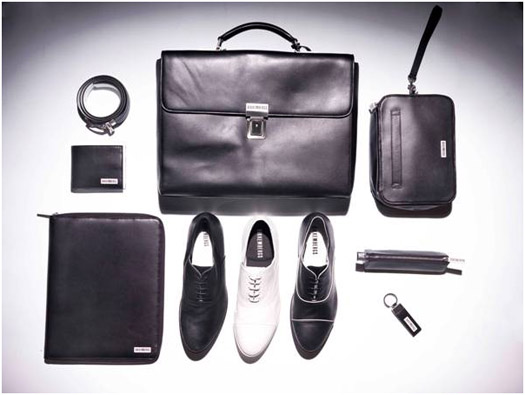 ANTWERP, Aug 27, 2010 / —For Fall 2010 / Winter 2011, Bikkembergs offers its man a wide range of Black & White leather fashion accessories, ranging from gloves, shoes and belts to carry bags and wallets.
With the Black & White accessory range, Bikkembergs introduces an extensive collection of smart accessories that combine clean, timeless design with contemporary elegance. All are defined by their classic design in black high-quality leather accentuated by white detailing.
The collection includes gloves, belts and footwear, including shoes and ankle boots. In addition, there is a wide selection of bags, ranging from laptop bags, carry bags and shoulder bags to toiletry bags and suit carriers, as well as wallets and key rings.
For further information, visit www.bikkembergs.com