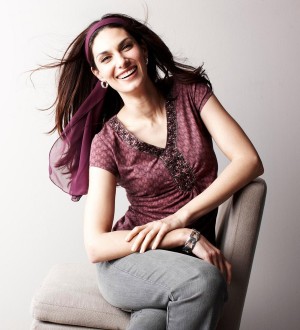 DALLAS, Aug 9, 2010 / — In a recent brand awareness study, JCPenney customers made it clear that Liz Claiborne is a brand they want, receiving higher total awareness scores than any other brand of women's apparel.
Responding to what their customers want and reinforcing its commitment to being the nation's headquarters for the most recognized and sought after brands, JCPenney today announced the launch of Liz Claiborne®, making the Company the exclusive department store for all Liz Claiborne and Claiborne® branded merchandise in the United States and Puerto Rico.
Available in JCPenney's more than 1,100 stores and jcp.com, Liz Claiborne will be presented as a full lifestyle collection across approximately 30 categories — including women's and men's apparel, home and accessories — providing customers a substantially expanded Liz Claiborne offering at more accessible prices than ever before.
As part of its strategic agreement with JCPenney, Liz Claiborne Inc. will be responsible for designing the merchandise while JCPenney will source, merchandise and market the brand. JCPenney's industry-leading sourcing, planning and allocation capabilities make it possible to deliver the Liz Claiborne and Claiborne merchandise at the most compelling price points ever offered — without compromising the design and quality customers have come to expect from the Liz Claiborne brand.
The Liz Claiborne and Claiborne Collections:
Liz Claiborne women's and Claiborne men's merchandise will begin rolling out in August 2010 and Liz Claiborne home merchandise will join JCPenney's assortment in January 2011. The brand will fall into JCPenney's "better" and "best" pricing tiers. JCPenney's ability to create meaningful assortments in key lifestyle areas makes it the perfect home for Liz Claiborne and Claiborne.
JCPenney will present cohesive and focused Liz Claiborne and Claiborne statements on the selling floor — as well as on jcp.com — giving the customer a visual representation of complete, head-to-toe looks and making it easier than ever to shop the entire brand in one destination.
Providing women an assortment of classic, versatile sportswear pieces, the Liz Claiborne collection also includes handbags, fashion jewelry, watches, sleepwear, outerwear, swimwear and accessories. Liz Claiborne customers can also find an assortment of timeless pieces for the home including bedding and luggage.
Providing the modern man a collection of fashion basics complemented with updated separates, the Claiborne collection includes casual sportswear along with suits, suited separates, sleepwear, outerwear, footwear and accessories.