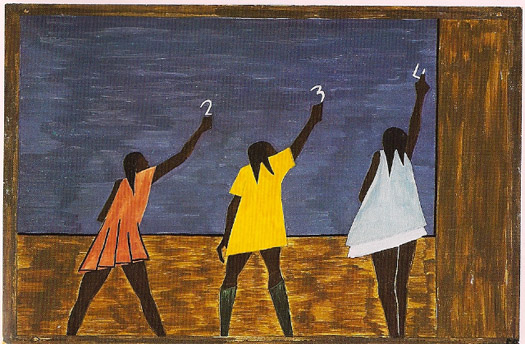 NEW YORK, Aug 19, 2010 / FW/ — Inspired by The Migration Series by American artist Jacob Lawrence, Lois Samuels, the designer behind the label the Vessel by Lois will present her Spring 2011 collection on September 9th 2010 in the Vanderbilt Hall from 2-3:30 pm.
Known for her vision of fashion as a clean, simple slate of basics, Lois Samuels uses traditional menswear and the utilitarian lines of the uniform as a template to create a blend of streamlined comfort and feminine ease.
For Spring 2011, Lois Samuels worked the bold colors that American artist Jacob Lawrence is known for. Lawrence has a penchant for the use of bold colors to make his paintings rich with energy.
The Migration Series projects a new hope as it tells the story of courage and faith of the men and women who were a part of the huge Exodus from the South to the North as they sought a better life for themselves and their families.
As an immigrant she feels honored to be a part of the journey as she presents her Collection in New York's Grand Central Terminal.
Grand Central Terminal presents the Vessel. by lois Spring/Summer 2011 Collection on September 9th 2010 in the Vanderbilt Hall from 2-3:30 pm.
[MARI DAVIS]