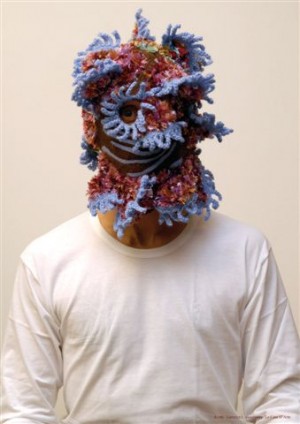 MILAN, Sep 25, 2010 / — Aldo Lanzini will attend the Spring-Summer 2011 Missoni fashion show as a guest of designer Angela Missoni on Sunday, September 26th, 2010, with a group of thirty individuals wearing crocheted masks from Aldo's series "The eyes are there where they see, the things are there where they are seen."
In 1995, Aldo Lanzini began his research on the techniques of crocheting as a sculptural practice, investigating how the process of creation as an act of construction features in the everyday life.
Aldo Lanzani is currently presenting a solo exhibition, entitled "The Drop," at Le Case D'Arte in Milan, Italy.
Recent exhibits include his solo show, "Dopo le cause, prima delle conseguenze," at the Triennale Bovisa in Milan and "Enliven: In Between Realities and Fiction" at the Animamix Biennial at the Today Art Museum in Beijing, China.