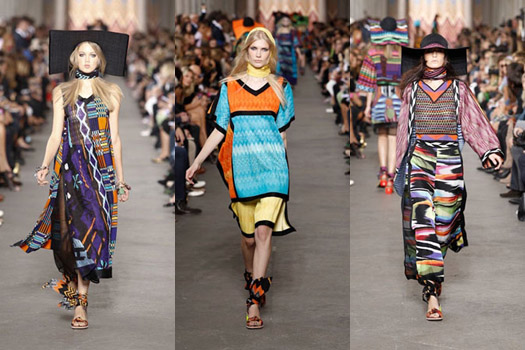 MILAN, Sep 26, 2010 / — Bold and graphical, the Missoni Spring 2011 collection features contemporary silhouettes but ahead of its time with the fabric as Angela Missoni used high-tech structural nylon inserts as design elements.
Ankle-length dresses, maxi skirts, cropped tops, bermudas and trousers, jackets and long waistcoats were based on the playful use of geometric primitives giving it a familiar feel but very novel in the approach.
Geometric necklines and deep symmetric slits add to this exaggerated silhouette. Voluminous shapes jut out swinging and fluttering in space. The 3D effect is enhanced by the use of light and shadow, transparency, textured motives, pleats and borders.