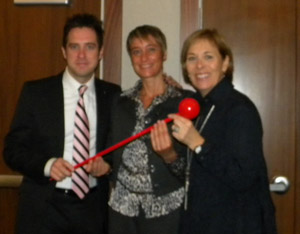 MONTREAL, Sep 28, 2010 / FW/ — With both the Government of Quebec and the City of Montreal pitching in to make the 19th edition of Montreal Fashion Week a success, the city's bid to become one of the major fashion capitals in the world is growing to be more reachable each season.
"Montreal has all the necessary elements to be fashion capital – a lively garment district, specialty boutiques and big box retailers, world-class designers who are based here, a well-respected fashion school and a local fashion incubator," said Diane Duhamel, Commissioner of Bureau de la Mode Montreal, the City of Montreal's fashion governing body.
"It is not a matter of if, but a matter of when, for Montreal to be recognized as a force in the fashion world," Ms. Duhamel remarked.
In a breakfast press conference held at the Westin Montreal this morning, Diane Duhamel, together with Marie-Annick Drouin, Director and Dominic Marcotte, Communications Officer, both of Quebec Ministry of Economic Development, Innovation and Export Trade, the City of Montreal and the Government of Quebec revealed their fashion strategy.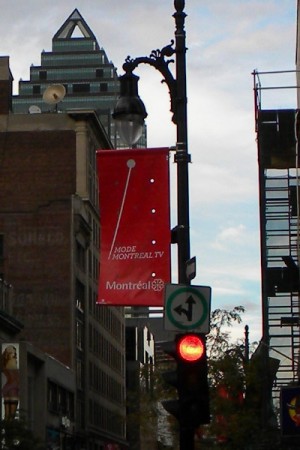 "This season, we have Modemontreal.tv, a website specifically for fashion, leveraging the power of social networking and web 2.0," said Diane Duhamel.
Featuring a blog, street style, original video and an interactive Montreal shopping map, Modemontreal.tv promises to be an online fashion destination for everything Montreal. And with links to its Facebook, Twitter, YouTube and RSS, community participation is encouraged.
The support for Montreal Fashion Week goes beyond the web. Because the fashion industry is so much a part of the Quebec economy, the Government of Quebec wants to sustain the momentum created by each fashion season.
"There are 977 registered businesses specific for the clothing industry in Quebec creating 14,896 jobs," cited Marie-Annick Drouin, Director, Consumer Goods Division of the Quebec Ministry of Economic Development, Innovation and Export Trade.
And with $1.4 billion worth of deliveries per year and $469 million in exports, the Goverment of Quebec's interest in the fashion industry is more than just a passing curiosity.
[MARI DAVIS]
Photos by Mari Davis