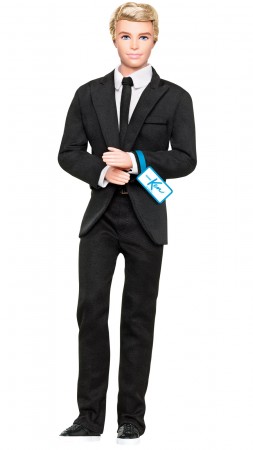 LOS ANGELES, Oct 29, 2010 / FW/ — Ken, the ultimate Mr. Right; after all, Barbie and him had been going out for 50 years and he has stayed faithful to his main squeeze. Is Ken too good to be true? Is there a real Ken out there?
That's what "Genuine Ken®: The Search for the Great American Boyfriend" reality series online will answer!
Hosted by Whitney Port and produced by Hudson Media, "Genuine Ken®: The Search for the Great American Boyfriend" is a digital competition reality series wherein in eight, 22-minute episodes, eight guys ages 21-30 will compete for the title of "The Great American Boyfriend" – a Genuine Ken®.
The series will premiere on Hulu beginning January 18, 2011, and will be featured on the homepage's main carousel.
The original series will put contestants through a series of elimination challenges to determine if they, like Ken®, have the qualities of the "ultimate boyfriend for every occasion."
From a surfing competition to talent show to fashion challenge to demonstrating their romantic side, the episodes will be shot in Los Angeles and New York and judged by a line-up of various celebrity guest judges.
In addition to Hulu, the series will be distributed through the Barbie® brand's social channels, including Facebook, where the Barbie® page, currently with 760,000 "likes", grows at a rate of 10,000 fans per day, as well as YouTube and female-targeted digital sites.
The series leverages the popularity ignited by the appearance of Ken® in Disney Pixar's "Toy Story 3" and invites consumers to experience the Barbie® brand in a whole new way through the development of original and engaging content.
With the series' launch, the Barbie® brand extends its digital presence and demonstrates its innovation in marketing the brand in break frame ways to consumers of all ages.
Now through November 1, people can visit www.genuineken.com to nominate and vote for the contestants who have what it takes to be "The Great American Boyfriend."