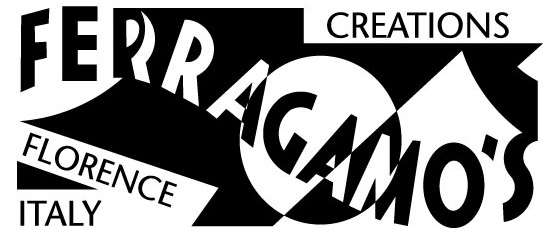 ANTWERP, Oct 29, 2010 / — Coccodrillo continues to create unique projects with established designers, photographers and other creatives, collaborating on the 'Coup d'Etalage' window displays for the boutique.
Coccodrillo is very proud to announce Coup d'Etalage #4 in collaboration with Salvatore Ferragamo 'Creations' from November 25th until December 15th, 2010.
Salvatore Ferragamo draws on its extraordinary archive of footwear -over 13.000 models realized over the course of eighty years- to produce 'Ferragamo's Creations', the exclusive line of shoes that updates some of the brand's most emblematic models.
A unique occasion to get to know and appreciate the creative tradition of Ferragamo, a great innovator who revolutionized women's shoes with new models, volumes and materials.
Ferragamo's 'Creations' are a numbered, limited series of revivals of some of the brand's most iconic shoes. Precious models made entirely by hand using original constructions, leathers and shapes, they represent segments of the history of costume and feature the brand's historic label, designed in 1930 by the Futurist painter Lucio Venna.
They are enhanced by elegant, exclusive packaging and accompanied by a certificate of authenticity describing the history and unique characteristics of the product acquired.
Ferragamo's 'Creations' is now available at a small numbered of selected Ferragamo boutiques (Florence, Capri, Milan, Paris, New York, Tokyo and Mexico DF) and in corners of multi-brand stores such as10 Corso Como (Milan and Seoul), Dover Street Market (London) and Coccodrillo (Antwerp).

LAUREN – Laced shoe with one set of eyelets. One-piece calf upper. Two loops with calf laces at vamp centre. Collar and back with stitched decoration. Raised toe.
Wedge heel in cork covered with calf. Beige kid sock. Leather sole. This model was created in 1946.

FUTURISTA – Laced-up shoe with a patchwork upper made of multicoloured embroidered cotton squares. The original model was created in 1930-1932. The patchwork upper is inspired by artistic avant-garde of the beginning of the 20th century.

SOPHIA – Sandal made of gold kid and Tavarnell and lace embroidered with Venetian glass beads. Stiletto heel.
This model, employing a new variation of Tavarnelle lace, a Tuscan handcraft technique much admired by Ferragamo, was created (1955-1956) for the actress Sofia Loren at the launch of a new collection of shoes by Ferragamo in the Grand Hotel in Rome.

ROMANTICA – Suede pump with stiletto heel and scall oped edges. This model was one of Salvatore Ferragamo's most successful creations in the 50s and was based on the type of pump made for Marilyn Monroe.

RAINBOW – Gold kidskin sandal with cork heel and wedge inter-sole lined with variously coloured suede. Created in 1938 for Judy Garland, this model is one of the most famous ever made by Ferragamo in his career as shoemaker to the stars and shows his creative capacity to combine froms and colours.

WEDGE – A suede and kid wedge formed by three layers of lined cork. Patented in 1937, it was the first leather lined cork wedge in the history of 20th century fashion. the lacing suggest that of a Scottish shoe called a ghillie.
This version was created for Peggy Guggenheim, the eminent patron of the arts.

TWIST – Suede and kid sandal with profiles wedge. The model, created in 1949, is Salvatore Ferragamo's tribute to the Guggenheim Museum in New York, finished that year by the architect Frank Lloyd Wright.
AMERICA – Sandal in kid with interlaced strips inside small vinyl tubes. F-shaped wedge heel. The original model was created in 1947 as a variation on the famous "invisible' sandal that was awarded the Neiman Marcus Award.
The "F" heel is one of Ferragamo's best known patents, created in the same year.

RAVELLO – Ballet pump shoe with one set of eyelets. Calf binding and tubular laces. Oval toe. Low, round heel in wood covered with leather. Beige kid sock. Heel in leather extended as back strap.
SALVATORE – A lace-up shoe with an asymmetrical cut and curved toe in ultra soft leather. The upper is in soft, full grain, dark brown calfskin, aged in barrels using a particular chrome tanning process with aniline dyes.

This is the only men's model that Salvatore Ferragamo ever created in his career, and which he often wore. Andy Warhol was a great estimator of these shoes, and he often wore them during his painting work: that is why, re-editing them, the paint brushes and drops of colour of the original shoes have been maintained.
Coup d'Etalage #4 by Salvatore Ferragamo 'Creations'
from November 25th until December 15th, 2010
Coccodrillo womens boutique, Schuttershofstraat 9, 2000 Antwerp
Coccodrillo mens boutique, Schuttershofstraat 8, 2000 Antwerp
T: +32 3 233 20 93
E: info@coccodrillo.be
www.coccodrillo.be