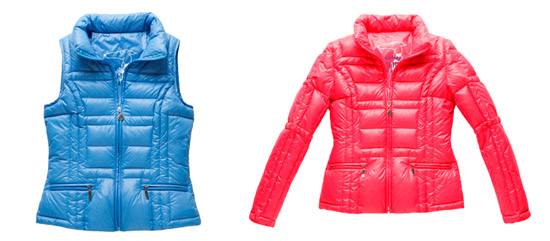 MILAN, Oct 26, 2010 / — Colourful, extra-light, antifreeze: Trussardi Jeans introduces the Holiday 2011 down jacket collection for man and woman. The perfect gift for Christmas and the best look to show during holidays in the most glamorous ski resorts.
The items are inspired by the next Spring/Summer 2011 trends: a mix of colours and unusual matches. They represent in the best way the spirit of the brand, dedicated to the open air time, where elegance meets simplicity.
The female quilted jackets are waisted to underline curves and are wearable both in the city and in the mountains. The long sleeve tight model is a passe-partout, while the sleeveless one is more sporty.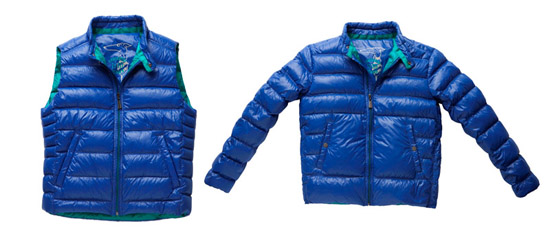 The male items, in blue with bottle green edges, are more technical and are perfect for the high ground sports, such as skiing or snowboarding. The long sleeve model is a bomber jacket while the sleeveless one has reinforced sides inspired by the biker looks.
The linings incorporate a macro greyhound, the distinctive logo present in all the collections of Trussardi Group who is ready to celebrate its 100 years in 2011.
The down jacket collection will be available in the flagship stores of the brand and in the best multibrand shops starting from mid-December 2010.