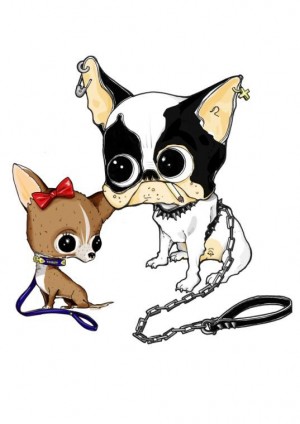 MILAN, Nov 23, 2010 / — For dog lovers and for man's best friends, yoox.com's new pet gallery is filled with the wacky, the fabulous and the useful.
DOG – Dsquared²'s debut limited edition collection for canines is exclusive to yoox.com and consists of 2 sets of leash and collars inspired by two characters – Dixy and Mug.
Plus from the Obama's reportedly favorite pet label, Lillibed ceramic hand-painted bowls, hypoallergenic and orthopedic pet beds, dog coats by Mandred of Sweeden, Diamante collars from Diamond Dogs – as reportedly purchased by Mick Jagger, and Bono for their canine friends and collar jewelry from Andrea Levine.