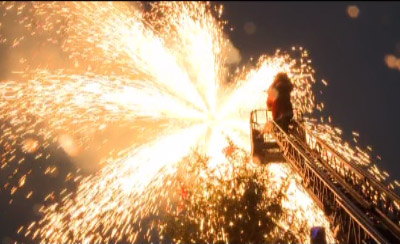 COPENHAGEN, Nov 29, 2010 / — On every year four sundays before Christmas night Denmark light the big Christmas tree in the city of Copenhagen in the center of Copenhagen, right in front of the city hall.
It's a tradition Denmark did it for 95 years now, a lot of Copenhageners and a lot of tourists will gather around us to see the tree get lit by Santa Claus, who crawl into the big firefighter ladder and make sure that there will be light at the city hall square all through December.
This year it's been cold. It's been freezing; it's even been snowing, so it is the perfect start of a wonderful December month. All Copenhageners love walking by this beautiful tree and get reminded that it is December and it will soon be Christmas.