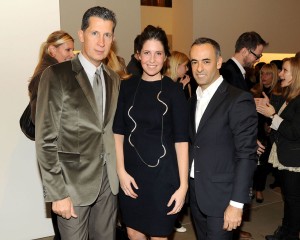 NEW YORK, Nov 4, 2010 / FW/ — In an intimate gathering of fashion insiders, Calvin Klein Collection and W Magazine celebrated the launch of Elyssa Dimant's Minimalism and Fashion: Reduction in the Postmodern Era
at the Calvin Klein's Madison Avenue flagship Wednesday night.
Calvin Klein Collection's Women's Creative Director, Francisco Costa – who penned the foreword to the book – co-hosted the exclusive event alongside Stefano Tonchi, W Magazine's Editor in Chief.
In addition to the evening's hosts and Ms. Dimant, Calvin Klein Collection wardrobed actresses Nora Zehetner and Melissa George for the evening. Other notables in attendance included Tom Murry, Italo Zucchelli, David Maupin, Lisa Phillips, Shala Monroque, Alex White, Ariel de Ravenel, Bridget Foley, Anne Christensen, Eric Villency, Doug Lloyd, Lisa Marie Fernandez, and Hanneli Mustaparta.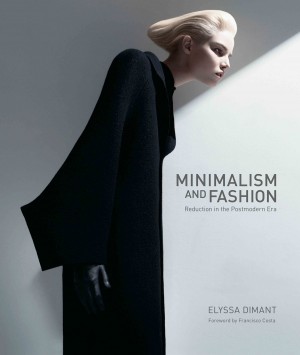 "Minimalism and Fashion: Reduction in the Postmodern Era" considers the work of the world's most important designers and artists in fascinating juxtaposition while exploring the dialogue between fine art, photography, and fashion and how they have simultaneously influenced one another across disciplines for the last sixty years. The volume's imagery comprises incredible editorial shots by the greatest image makers of this century and the last.
In the foreword to the book, Mr. Costa says, "Minimalism is about confidence and ease, but it is never easily cultivated. Its principles are rooted in accessibility, cleanliness, and progress…. Minimal design is not a rejection but instead an opportunity to understand and celebrate the purity of form."
Minimalism and Fashion: Reduction in the Postmodern Era
, by Elyssa Dimant; On sale now where fine books are sold; US$75; Available on calvinklein.com beginning 11/15/10.
BOOK COVER: © Fabien Baron / Calvin Klein Collection Fall 2008 advertising image with Suvi