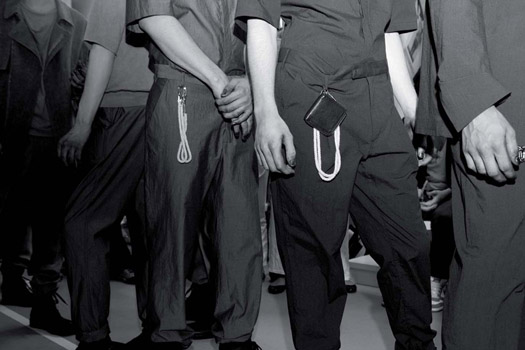 PARIS, Dec 3, 2010 / FW/ — With the raw aesthetics of tired, dirty, worn out outfits as the inspiration of the Kris Van Assche menswear Spring 2011, the accessories were a reinterpretation of tool belts and bags.
Men's wallets were zipped and given a grommet so that it can hang like a pocket watch. Instead of the familiar metal in the watch chain, it was replaced by a rope and thus giving it a very homey and organic feel.
Diverting familiar items from its original use, Kris Van Assche created a tote based on a worker's apron, a belt based on a lathe and a keychain based on a hook.
The Kris Van Assche lad might be a working guy, but he is definitely fashionable.
[MARI DAVIS]
Photos courtesy of Kris Van Assche