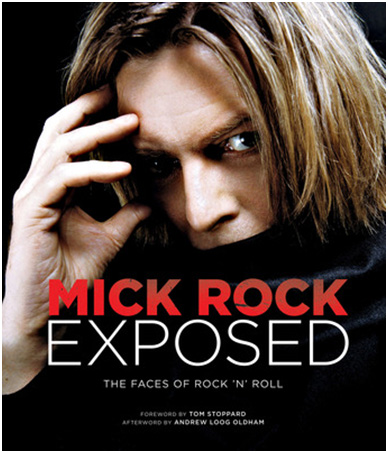 LOS ANGELES, Dec 14, 2010 / FW/ — Celebrated as "the man who shot the 1970s", Mick Rock is a photographer best known for his iconic shots of rock and roll legends such as Queen, David Bowie, Syd Barrett, Lou Reed, Rocky Horror Picture Show, Iggy Pop and The Stooges, The Sex Pistols, The Ramones, Joan Jett, Talking Heads, Roxy Music, Crossfade, Thin Lizzy, Motley Crue, and Blondie.
On Saturday, Dec 18th, Mick Rock will launch his latest book, "Mick Rock Exposed: The Faces of Rock n' Roll
" at the Confederacy in Los Angeles which will be followed by a book signing and opening of an exhibition of classic, rare and never been seen photographs.
Curated by Annie Wharton, the exhibition will showcase Mick Rock's legendary images that are usually seen as encapsulating the revolutionary spirit of several eras of rock n' roll.
Rock's images are not only gritty, sexy & mesmerizing, but are iconic with the in-your-face spirit of rock 'n' roll that he helped to create. His access to the biggest stars in the world is unrivaled.
His photographs have defined rock 'n' roll, presenting the power and personas that inhabit and extend beyond the music.
MICK ROCK: EXPOSED
Book signing and exhibition opening with Mick Rock
December 18, 2010
4:00 PM – 6:00 PM
Confederacy
4661 Hollywood Blvd Los Angeles, CA 90027
MICK ROCK: EXPOSED Exhibition is on view through March 1, 2011
Photos by Mick Rock