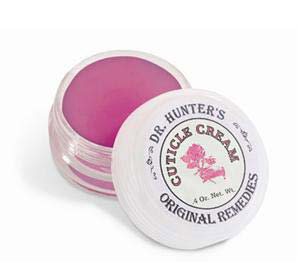 DR. HUNTER CUTICLE CREAM
This beeswax based formula softens cuticles while the cream condition's nails to prevent cracking or splitting. Cuticle Cream promotes growth while gently tinting the nail bed to a healthy pink color. $5
SPA CARRY ON KITS
Perfect for keeping your favorite bathing essentials with you on the go, the Spa Carry On Kits are FAA approved. Each set contains Body lotion, Bath Gel, Shampoo, Soap and Hand Cream.
Made with Sweet Almond oil and Aloe Vera, Spa Carry On Kits are perfect for moisturizing dry and sensitive skin, especially when traveling. Available in Almond & Aloe and English Lavender. $16.95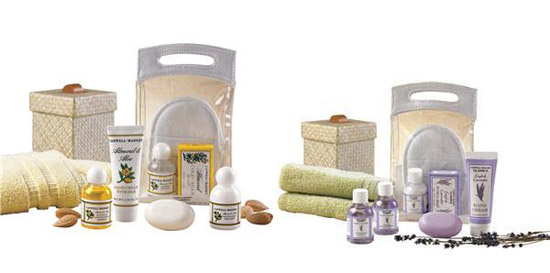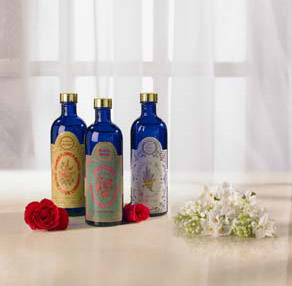 FLOWER WATERS
A feast of the senses, Flower Waters are available in four distinctive and calming scents.
Refresh skin with Rosewater, which can be used as a gentle toner after cleansing to normalize the PH of the skin or as a light splash anytime.
Corn Flower Water is perfect for sensitive skin, restoring and soothing the delicate area, leaving you revived and refreshed. Additional scents include Orange and Lavender. $16-$18
GIANNA ROSE ATELIER
Gianna Rose soaps are hand assembled in an atelier atmosphere from only vegetable-based triple milled soap. Each piece comes in ornate, ready-to-gift packaging, making great gifts for your favorite Holiday Hostess.
Highlights include the Owl Soap ($20.40), Acorn & Pinecone Soaps ($22.90), Soap Petals ($20.40) and Royal Jelly Soaps ($24.90).