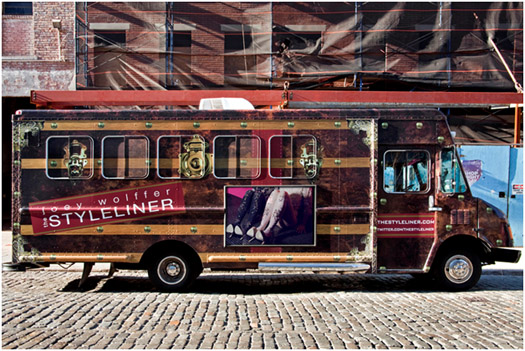 NEW YORK, Dec 16, 2010 / — Reinventing the traveling merchant and adding the mystique of the gypsies, fashion stylist and jewelry designer Joey Wolffer created the StyleLiner.
Literally a refurbished 20-ft potato chip truck, the StyleLiner is filled to the brim with extraordinary accessories featuring carefully curated merchandise. Along with Joey Wolffer's signature jewelry and accessories collection, the StyleLiner offers a combination of unique and limited edition creations by a host of international designers which you will not find in other stores.
Ready for an exciting mobile shopping experience? The StyleLiner is parked across from The Standard Hotel, New York in the Meatpacking District at the corner of 13th & Washington Streets on Thursdays through Sundays, from 4 – 9 PM nightly.