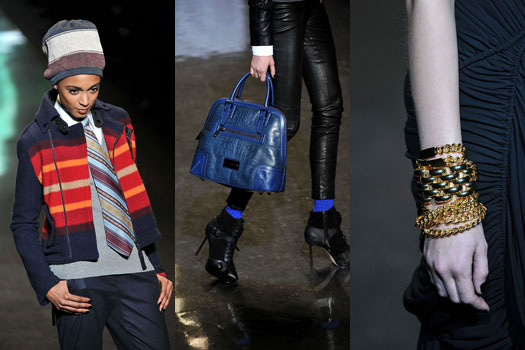 NEW YORK, Feb 26, 2011 / FW/ — Though Gwen Stefani presented a very wearable collection for her L.A.M.B line, it was the accessories that truly catch your eye and the must-have items from L.A.M.B.
Stacked heel boots, peep toe stilettos, alligator /crocodile skin totes and body jewelry, Gwen Stefani wants her fans to go all out this fall.
Headwear is an important item, with the beanie made longer to look like a top hat with the fedora hats proposed as an alternative.
There's a masculine element in the collection, but instead of going androgynous, Gwen Stefani made it look like you borrowed from your dad's or boyfriend's wardrobe.
[MARI DAVIS]
Photos by Javier Mateo/EAGLEPRESS