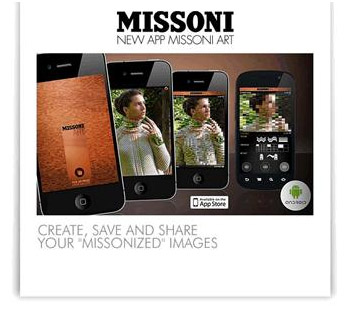 MILAN, Feb 7, 2011 / — The new "Missoni Art" Mobile App has launched on the iPhone App Store. What in the fashion world is more recognizable and iconic than Missoni's colorful textures and patterns?
With the "Missoni Art" App, anyone can create the brand's famous designs using the unmistakable Missoni motifs. Download the app at http://www.missoni.it/mobile/ .
Create, save, and share your "Missonized" images.
Link: App Store/Android Market