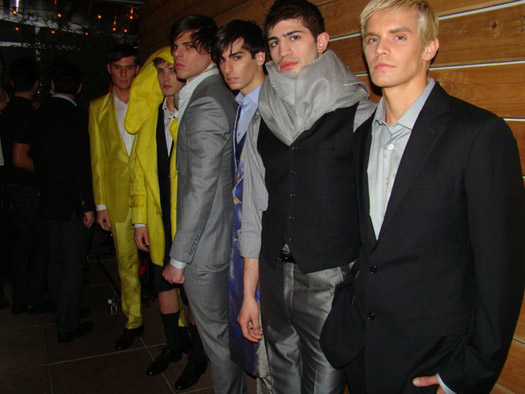 NEW YORK, Mar 17, 2011/ — On Tuesday, March 15th, Taiwanese-born designer Malan Breton hosted and showcased an encore presentation of his Fall 2011 / Winter 2012 menswear collection at the Hilton Hotel Rooftop.
Presented by Chris Ryan, and Fed Velasquez, the show is a part of Image at the Hilton Hotel Rooftop, a weekly showcase of New York's "IT" list of Fashion, Performance, Art and Photography.
For Fall and Winter, Malan looked to traditional Japanese themes infused with gothic elements for his take on Men's and Women's ready-to-wear, in the Kyoto Wonderland Collection, that originally debuted at the Elle: Style 360 shows that were presented by Polaroid Sunglasses, on February 17th, 2011.
With a dark color palette, Breton described Kyoto Wonderland as "Twilight meets glamour." This season's menswear collection had an extreme emphasis on tailoring, and detailing. With a feel of luxury infused with wearability, the pieces compliment any and the modern every day man.