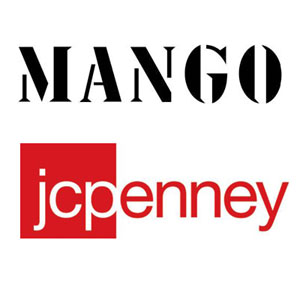 DALLAS, Mar 3, 2011/ — If you were watching the Oscars last Sunday, then you would have noticed the 30-second MNG by Mango commercial being aired several times during jcpenny's sponsorship of the Academy Awards.
Serious in positioning itself as a fashion destination and throwing its hat inside the ring of affordable trendy fashion currently monopolized by Target and H&M, the Plano-based retailer is touting that MNG by MANGO is being sold exclusively at jcpenny stores nationwide.
Before the MNG by MANGO commercial was aired, the Barcelona-based fashion label has opened
215 MNG by Mango shops within American department store jcpenney. This adds to the 77 shops launched last August, bringing the total number of MNG by Mango shops at jcpenney to 292, with locations available across 42 states.
Presented as a shop-within-a-shop at jcpenney, MNG by MANGO is the centerpiece of the retailer's Women's contemporary assortment, featured on the selling floor adjacent to Sephora inside jcpenney and the retailer's most successful contemporary brands.
The MNG by MANGO shops — with an average surface area of 100 square meters — offer a collection created exclusively for jcpenney by the design team of Spanish brand, MANGO. MANGO plans to continue the expansion MNG by Mango shops to additional jcpenney locations during the second half of August 2011. The collection is also available on jcp.com.
For the spring MNG by MANGO collection, MANGO sought inspiration from the French Riviera, incorporating timeless retro-marine elements that become functional for everyday wear and paying great attention to utilitarian and sporty detailing.
In addition, a feminine touch was added with small Provençal flower prints, details like cotton lace, appliquéd embroidery, and handmade effects in embellishments, giving the garments a clear continental feel. The colour palette includes the classic contrast of navy blue and red; urban shades of grey; and classic patterns like "Prince of Wales" check; as well as the season's main colours: coral and blossom.