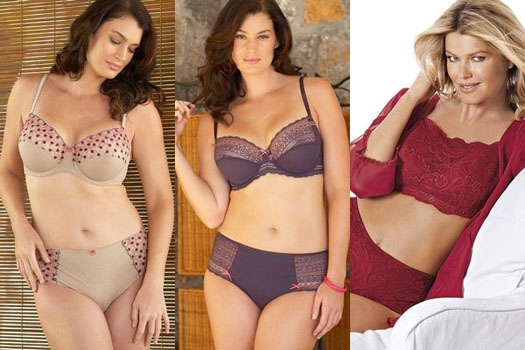 LONDON, Mar 18, 2011/ — Every girl desires a few curves, however showing them off is an art and most certainly requires the correct underwear in order to do so.
A great push-up bra with good support is a must-have investment when it comes to flattering those curves and most department stores will stock an assortment of styles in order to help you do just that.
In fact many department stores and lingerie boutiques will allow you to be fitted for bras; this will enable you to find the right fit in order to enhance your shape.
Buying plus size bras and underwear isn't an easy task and there is certainly nothing worse than wearing underwear that doesn't fit properly.
Underwear that is too small will feel both tight and uncomfortable, whilst underwear that is too large in size won't stay in place and will also feel extremely uncomfortable. The best way to ensure that you purchase the perfect size is to be fitted in store.
There are now an increasing number of stores nationwide that recognize the fact that woman come in all shapes and sizes, meaning there is something to suit all.
When investing in new underwear you should take a few points into consideration, these include comfort, smoothness and the fabric; Choose cotton, lace or satin for best results.
Wearing the correct underwear can in fact make an enormous amount of difference to your whole outfit; underwear also has the ability to make women feel both confident and pampered. There is a variety of styles available on the market, ranging in look from simple cotton whites and cute checks to sultry lace ensembles and over the top animal print pieces.
The key points to remember when investing in a few new sets include both comfort and support and one without the other just won't work!
For more on plus size lingerie, then visit Onestopplus.co.uk where you can browse their fantastic collection online.