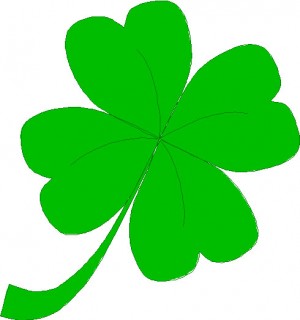 WASHINGTON D.C., Mar 8, 2011/ — With an estimated 122 million Americans planning to celebrate St. Patrick's Day this year, there will be no shortage of parties or celebrations.
According to NRF's 2011 St. Patrick's Day Consumer Intentions and Actions survey, conducted by BIGresearch, 52.4 percent of Americans will celebrate the Irish holiday, up from 45.2 percent last year and the most in the survey's eight year history.
The survey found that while more people will celebrate, the average amount they plan on spending will be a lot closer to what it was last year ($33.97 vs. $33.05 in 2010). Total spending is expected to reach $4.14 billion.
"Eager to shake off the winter blues, consumers will look to St. Patrick's Day as their first spring related celebration, meaning great things for the economy, retailers and restaurants," said NRF President and CEO Matthew Shay.
"As a non-gift giving holiday, retailers will need to make sure they have the best assortment of merchandise, aiming to attract celebrants looking for decorations, holiday food and even apparel."
Fans of the holiday will celebrate in more ways than one; the most popular form being wearing green apparel. Nearly 102 million people (83.3%) will wear green for the holiday.
In recent years, restaurants and bars have also upped the holiday spirit as well, hosting parties and serving green beverages. Thirty-eight million Americans (31.2%) will attend a party at a bar or restaurant – also the highest in the survey's history.
Additionally, 41 million (33.9%) will make a special dinner, 31 million people (25.1%) will decorate their home or office and 23 million (19.1%) will attend a private party.
Demographics paint an interesting picture of St. Patrick's Day celebrations. Eighty-six percent (86.4%) of people in the West will wear green, which is more than the survey found for the average adult.
Young adults 18-24 will be the biggest group attending private parties (33.9%) and adults 25-34 years old will spend the most ($41.30).