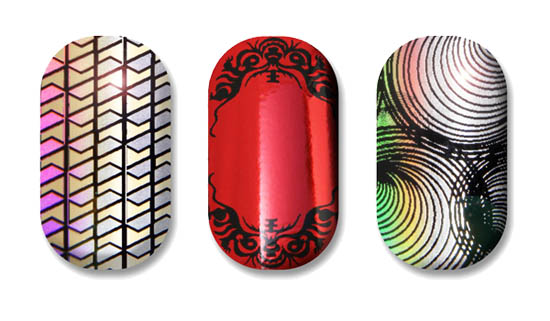 LOS ANGELES, Apr 17, 2011/ — Announcing its second signature collection, Minx unveiled the Minx Professional for Marian Newman, a show-stopping line created in collaboration between Minx co-founders Janice Jordan and Dawn Lynch-Goodwin, and legendary U.K. nail stylist Marian Newman.
"We have felt honored to work closely with Marian for the past few years and with over 60 British Vogue covers to her credit, it is no surprise that she's known as the grand dame of high-fashion nails," said Minx co-founder Dawn Lynch-Goodwin.
"This line gives her a chance to showcase her creativity and artistry, and to make her favorite designs available to other nail stylists around the world."
The eight designs in the Minx Professional for Marian Newman line reflect her work with runway legends such as Alexander McQueen, Valentino, Vivienne Westwood and Givenchy as well as her work with fashion icons including Kate Moss, Lady Gaga, Victoria Beckham and Uma Thurman. Embodying timeless elegance and class, the collection includes:
Hot Degradé and Cool Degradé: A super chic fade using hot and cool versions that look amazing when layered over a metallic Minx base;
MN Key and Longevity: A logo-esque design created by Marian and a unique design that is personal to the nail stylist, incorporating her science background and her ten years of work experience with Dior;
Silver Hollows and Plunge: Designs that represent altered states and change the curve of the nail with illusions;
Spaced Out and Illumination: Versions of the "moon manicure" with oriental detailing.
The Minx Professional for Marian Newman line can be purchased online by nail professionals through www.MinxNails.com