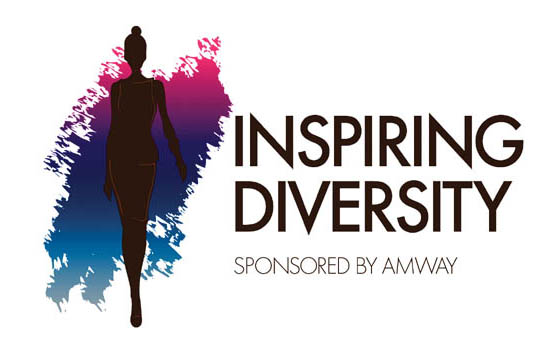 LONDON, Sep 2, 2011/ — On Saturday 17th September 2011, the Amway UK Flagship Experience Centre in Holborn will be transformed for the debut of "Inspiring Diversity Charity Fashion Show."
Sponsored by Amway, the event aims to raise money for various causes supported byUK based charity, Inspired By People (IBP) and Amway's 'One By One' campaign as well as showcasing up-and-coming designers during London's Fashion Week.
The catwalk promises to be an eye-catching affair featuring collections from all over the world and will unveil collections from 5 innovative designers.
Agnes Mira Rose
London based, Polish designer Agnes Mira Rose has created a unique style of feminine glamour. Each sample is made with great attention to detail and each one is a unique creation of the highest quality taffetas, silks, chiffons, satins materials. The unique designs, interesting shapes, style cuts and great patterns plus the range of colours make it possible for everyone to find something special for every occasion.
Rianne de Witte
Rianne de Witte, a Dutch designer who has been pioneering ethical designers since 1996, hopes to bring a fresh edge to sustainable fashion. Her designs stand for refined simplicity, clean lines, feminine fit and durable materials. The collections are represented all over the world and she is member of the 'made-by' collective.
http://store.riannedewitte.com/
Design by Hu Shegunag
Inspiration is often taken from flowers for Taiwanese designer, Lin Sin Yu. With a colourful résumé she has found her expertise in creative womenswear. Hu Sheguang finds the perfect balance of East meets West with his designs. Over the years he has developed a unique style and translates both his Chinese and Dutch backgrounds in to a combination between the soft feel of chiffon, silk and the hardness of leather. London International School of Fashion graduate, Victoria Rangayah, is the owner and designer behind the independent fashion label, Z-mode, which she founded in 2006. Specialising in evening wear with a twist, her dresses are flattering, yet unique.
http://www.linhsinyu.com/contents.html
Inspired By People and their partnering organisation, Kopila Nepal with the setting up of a Trauma Recovery Centre and the development of a psycho-social outreach programme for women and children in remote villages in West Nepal. 100% of the money that is raised on the evening will go directly to support children impacted in this cause.