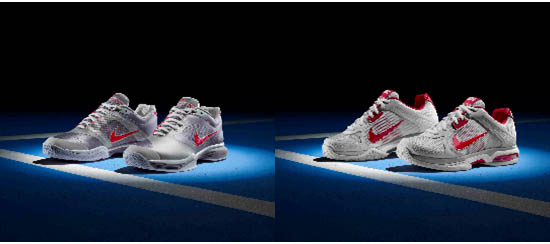 NEW YORK, Sep 1, 2011/ — August in New York is all about the allure of tennis. It's exciting in its unpredictability. It's intense in its demand for endurance. It's powerful in its tendency to take you well into the night on the edge of your seat in suspense.
Set within a city that exemplifies an over abundance of character and emotion, when an athlete hits the blue and white court of Flushing Meadows they immediately know they have to deliver a match to remember.
The US Open is the time to show the world what you are made of in a city that commands attention. Nike Tennis has responded to this demand by delivering a collection that takes innovation and design to a level that makes the statement, "I am here to win."
Nike athletes Maria Sharapova and Roger Federer have diverse night and day looks for the U.S. Open, while Serena Williams and Rafael Nadal will wear a diversity of colors.
Up-and-coming tennis sensation Victoria Azarenka will shine against the courts in a blue glow Set Point Knit Dress. In another bold color scheme for Nike's U.S. Open collection, Li Na will look on fire at the U.S. Open in her scarlet Smash Classic Top, paired with the Smash Classic Pleated Skirt in black.
See them on the outdoor hard courts from August 29 to September 11, 2011 at the USTA Billie Jean King National Tennis Center in Flushing Meadows Park, of Queens, New York City.