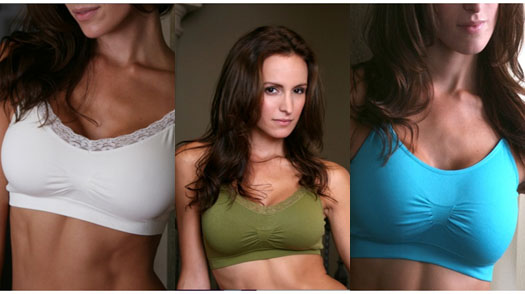 LOS ANGELES, Oct 17, 2011/ — Since its launch in 2008, the COOBIE SEAMLESS BRA is quickly becoming a leader in the intimate apparel market not only by its uniqueness, but by its distinct blend of comfort, quality, inimitable style and affordability.
Comfortable, stylish, supportive and inexpensive, what more could you ask for!
A versatile cami/bra with the right fusion of style and function that gives you natural, flattering support and fabulous shape with the flexibility to work in tandem with any wardrobe from day to night, when traveling, during your daily fitness routines, yoga or just simply lounging around the house.
Each Coobie Seamless Bra is strikingly sexy with the capability to blend it seamlessly with anything from elaborate tops and dresses to casual tanks and t's.
With accessible price points, on-trend colors, all on top of its comfortable integrated support design – the label brings a definitive sense of the timeless and the timely value for the consumer dollar.