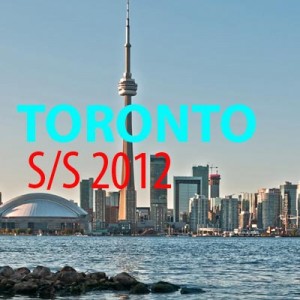 TORONTO, OCTOBER 20th, 2011- Well-known from Montreal Fashion week, Melissa Nepton made her debut at LG fashion week this past thursday.
In a sand and mineral palette, the Collection protrayed a poetic desert safari. Featuring cascading blouses, curved neckline and asymmetric hem lines, the collection exuded sensuality: quite a new adjective for Neptons designs. We felt a freshness that we rarely felt by the past. The sheer fabrics, the soft colors all contributed to this transformation. The styling, the easy and effortless looks, everything was a winner.
We see maturity, but moreover, we see personnality. Her soft, delicate but empowered personnal traits had finally come off. Bravo.
[MARIE-CHARLES]