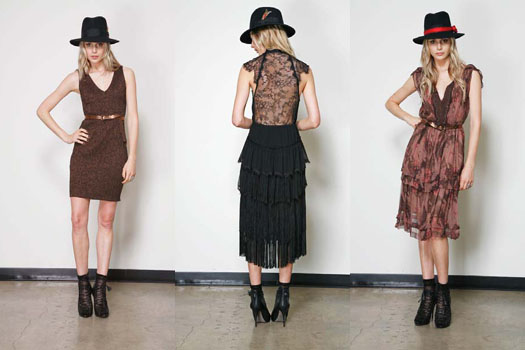 DALLAS, Oct 17, 2011/ — Celebrate the holidays as the ultimate bohemian sophisticate with dresses from Of Two Minds' Holiday 2011 Collection.
Cinched waists, midi skirts and delicate lace create edgy yet elegant ensembles that infuse the undeniably chic Parisian party-goer with refreshing touches of laid-back luxury.
Creative Director & Designer Sunjoo Moon understands the nature of duality well. Moon's career crystallized in Paris, where she worked at several European fashion houses and launched an eponymous label.
Fall 2011, her first collection for Of Two Minds, features impeccable silhouettes, vintage-inspired prints and singular embellishments. The only conflict a woman might experience is zeroing in on a favorite piece. Such an intriguing mix of ideas ensures that much of the collection is adaptable. Two minds really are better than one.