DALLAS, Oct 18, 2011/ — If Darth Vader was here, he will tell you forget last season's light and airy styles, this season it's time to move over to the dark side of fashion.
And, it's not just for Halloween either, though the pieces will be great addition to your costumes. Nevertheless, this is not just a trend of the season but something to keep the whole year round. Embrace a darker side of fashion with Julia deVille and Young&ng.
While the word "goth" may strike you as a fashion subculture, bringing a touch of gothic into your your fall/winter wardrobe can still be feminine and elegant. There's no need to take the extreme route; introducing a selection of striking, statement making pieces into your accessories collection is the easiest way to transition effortlessly into fall and to inject a touch of dark into your wardrobe.
Though entirely different in style, the fall/winter 2011 collections from Julia deVille and Young&ng share the same dark, mysterious, sophisticated aesthetic, both leaning towards the darker side of glamour and proving that it is, in fact, possible to look glamorous and bad-ass at the same time!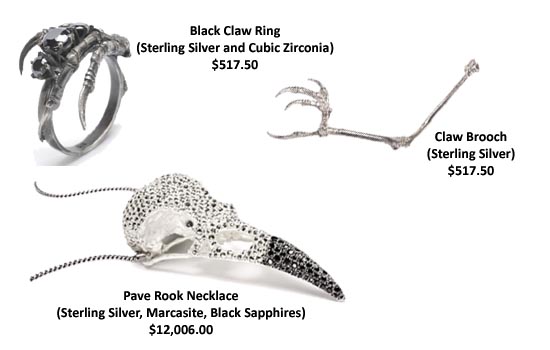 Julia deVille's hauntingly beautiful jewelry collection, hugely popular in Australia and her native New Zealand, has just been introduced to the US. Dark, ethereal and otherworldly, the collection of bracelets, necklaces, rings, brooches, earrings and fob chains is simultaneously light and dark, beautiful and eerie, edgy and wearable. To view the complete collection, please visit http://www.JuliadeVille.com.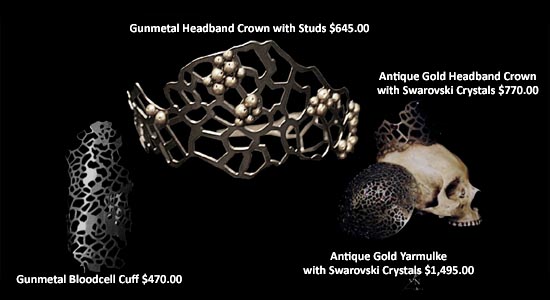 Young&ng is the couture headpiece and jewelry line born from designer Michelle Ng's desire to rethink the way we look at accessories and to redefine the fine line between art and fashion. The ethereal pieces are made of beautiful, yet unconventional, materials such as gunmetal and antique gold combined with beads, feathers, and shattered glass. The Young&ng Collection is available online at: www.youngandng.com