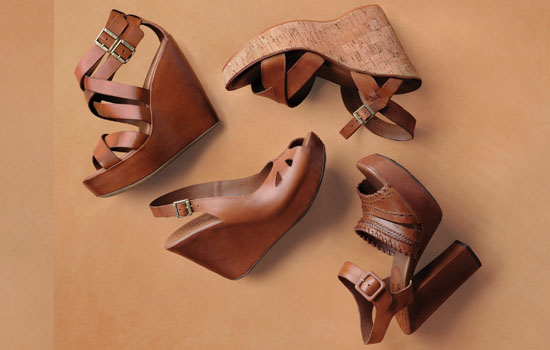 DALLAS, Dec 2, 2011/ — New silhouettes, new colors and new trends, the Kork-Ease Spring 2012 shoe collection stays true to its roots while introducing a modern twist.
Founded in 1953 in Brooklyn, New York, Kork-Ease grew into prominence during the 1970s with its famous wedge shoes. It became a part of fashion history and pop culture that the original Kork-Ease wedge has been immortalized at the Metropolitan Museum of Art's "Landmark Shoe Collection".
For over 50 years, Kork-Ease has shoed Americans while continuing to keep itself very relevant. The Kork-Ease Spring 2012 collection – Ava, Ande, Paige, Payton, Hailey, Betheny and Felicia have the classic looks while still being on trend.
[MARI DAVIS]