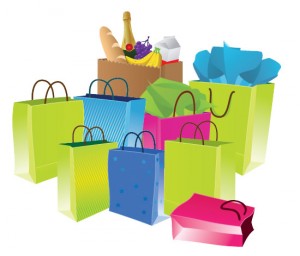 WASHINGTON, D.C., Jan 12, 2012/ — After a season full of peaks and valleys, retailers' 2011 holiday sales beat expectations, rising 4.1 percent to $471.5 billion – slightly surpassing NRF's holiday sales forecast of 3.8 percent growth.
According to the National Retail Federation, December retail industry sales (which exclude automobiles, gas stations, and restaurants) increased 4.1 percent unadjusted year-over-year and decreased .06 percent seasonally adjusted from November.
"The right mix of strong promotions, lean inventories and an emphasis on value put retailers in the perfect position to end the year on a high note," said NRF President and CEO Matthew Shay. "A better-than-expected holiday season is welcome news for an economic recovery that continues to be sluggish, and demonstrates retail's powerful role as an engine of growth."
December retail sales released today by the U.S. Commerce Department show total retail sales (which include non-general merchandise categories such as autos, gasoline stations and restaurants) increased 0.1 percent seasonally adjusted over November and a strong 6.2 percent unadjusted year-over-year.
"In a matchup between the final two months of 2011 November clearly wins, but in the end retailers' promotions struck the right chord for budget-focused holiday shoppers," said NRF Chief Economist Jack Kleinhenz. "Though we are seeing evidence that the economy still has a critical hold on consumers' purchase decisions, this strength in spending could continue into 2012."
As expected, consumers stocked up on discretionary gift items in December, including home décor, sporting goods, books and personal care items. Despite a warmer-than-usual month, apparel sales performed extremely well. Though electronics and appliance stores saw growth in November, the shift in spending put a damper on those stores' December sales.
Sales at clothing and clothing accessories stores increased 0.7 percent seasonally adjusted over November and a very strong 7.9 percent unadjusted year-over-year
Sporting goods, hobby, book and music stores sales increased 0.4 percent seasonally adjusted month-to-month and 3.1 percent unadjusted year-over-year
Electronics stores sales decreased 3.9 percent seasonally adjusted from the previous month and declined 0.5 percent unadjusted year-over-year
Sales at furniture and home furnishings stores increased 1.0 percent seasonally adjusted from November and a solid 5.7 percent unadjusted year-over-year