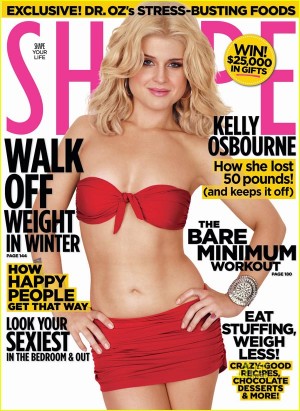 LONDON, Feb 17, 2012/ — It is fashion week in London from the 17th to 22nd of February. Vodaphone UK is offering VIP tickets! Monique Lhuiller's fall collection statement was just recently revealed in fabulous reds accenting a woman's shape and lasciviousness.
Louis Vuitton's leather clutch, purse, wallet, mirror case are dressed up in playful stripes. The same Christian Louboutin of fabulous luxury heels will embark on a men's shoe line with a 21st century theme, reportedly Star Trek inspired.
It seems that haute couture gets inspiration from unlikely places. Subscribe to Shape magazine and you'll be the first to know if indeed this is the trend. Which runway is holding the best celebrity traffic this month? Milan is evermore a confident bet, but I'd browse a reliable source first if I were you, before you bet your iPad on it.
Speaking of Milan, Calvin Klein's Creative Director, and Italo Zuccheli recently displayed his take on men's sportswear. It was all texture and urban vibrancy. English violinist Charlie Siem performed in an invitation-only party, and both he and Joe Jonas took on the catwalk. Siem is a CK favorite. He also performed in the Design Museum dinner held in October 2011. Exposing Milan's fashion portfolio (I love Milan!). Stalking fashion is the byword of a real fashion magazine.
Did we say the Vuitton leather goods are monogramming Vernis Rayures in shades of red? February is, after all Valentine month. And that means somebody is designing personalized monogrammed jewelry, and it's Grey Lee. Even if it's post Valentine you can have something hand-made made-to-order, if you can afford it. A Shape magazine subscription will give you access to all the latest in accessories and jewelry, if that is your thing.
Here's another juicy bit. Beauty Bar and Allure Magazine is delving into a beauty sampling enterprise exclusive for members. Samples of deluxe domestic and international beauty products are made available to consumers. And sample size isn't just for one use so everyone is this posh mailing list get to a full savoir-faire of the products.
And guess which glamorous fragrance just became even more ravishing? Elisa Sednaoui is the new face of Roberto Cavalli. The multi-lingual model and actress was signed early this year. Here feline essence definitely didn't go unnoticed. Intrigued about this French-Italian belle? Subscribe to Shape magazine and you'll be the first to see the latest Cavalli editorial magazine spread.
High fashion is just too tantalizing. For most it is out of reach, but having something of it to hold pulls it down to earthly reach, so to speak. What not to wear? You can watch television for that, but you can also browse pages that you can afterwards consult again and again. Have you seen the latest Underworld movie yet?
Kate Beckinsale was beyond fabulous in that black leather corset, as usual, but she also wears an H&M mesh sweater at the airport. That's the real life information that might also interest you, and you'll find all that in print –in glossy print.