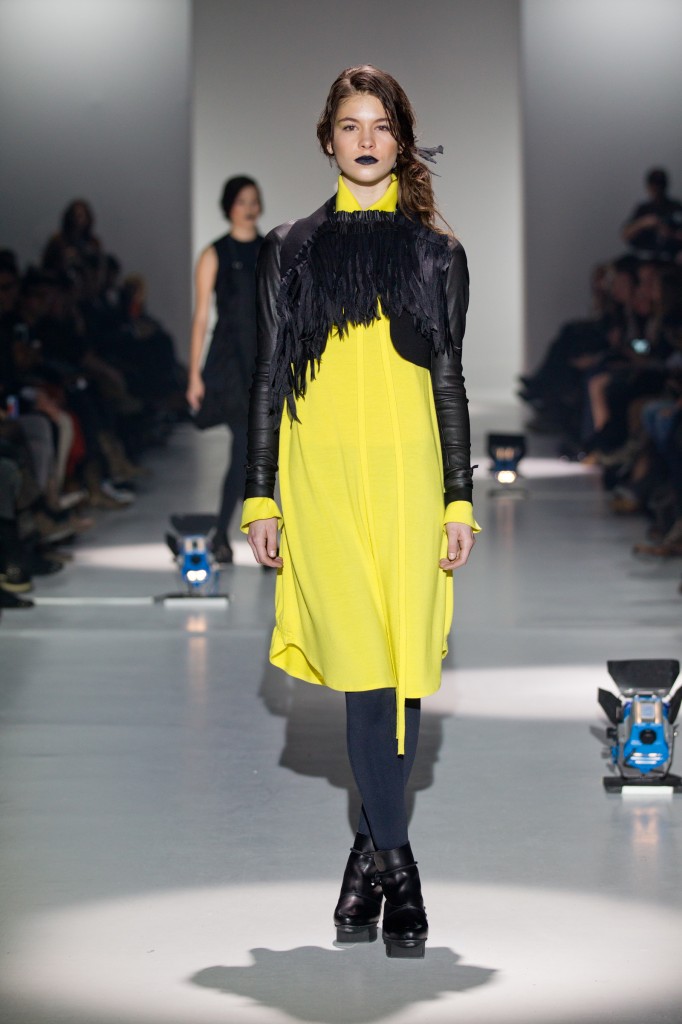 MONTREAL, FEBRUARY 6th, 2012- Starting with a short movie directed by the renown photographers Leda St-Jacques, Marie Saint Pierre explored a poetic world, where every garments exude fragility, abstraction and beauty.
As the short-movie ended with the picture of a delicate child, the emotional tension was at its higher. Gradually, the models started to walk and pose, as if the short movie was happening live in front of our eyes. As everyone in the audience, we were blown away by the beauty of every pieces.
As usual, we find the great aesthetic elements of Saint Pierre: black, plissés fabrics and drapping. Hard to describe the collection, because it was more a matter of emotions and feelings, but we can definately say that season after season, we continue to discover the genious of this talented designer.
See below the amazing video produced by Rodeo for Marie Saint Pierre Fall-Winter 2012 collection.
[MARIE-CHARLES]