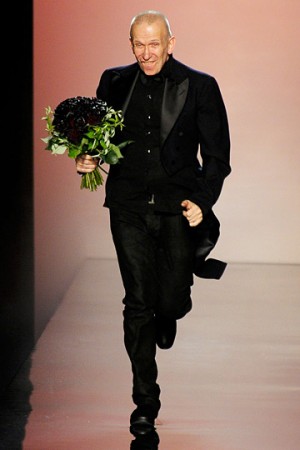 NEW YORK, Mar 15, 2012/ — Saturday, March 17th might be a green letter day for many but for fashionistas, it will be the day when famed designer Jean Paul Gaultier receive the Charles de Ferry de Fontnouvelle Award from Lycée Français de New York.
Given to him for his leadership in the arts, Lycée Français de New York will recognize Jean Paul Gaultier on its 13th annual Gala being held at the Park Avenue Armory on March 17, 2012 beginning at 6:00 PM.
Expected guests include Mr. Gaultier, as well as supermodel Linda Evangelista and "Gossip Girl" star Kelly Rutherford.
This year's theme, Les Années Folles – Inspiring Minds, Sharing Cultures, celebrates Paris of the 1920s, a period of extraordinary cultural exchange between France and the United States.
The Gala is an annual highlight of fundraising activity at the Lycée. It brings together the school's international community, welcoming dignitaries, celebrities and artists to celebrate the unique cultural environment and education the Lycée provides its diverse student body.
Last year, the Gala raised over $1.9 million directed towards supporting the school's educational and cultural initiatives as well as its generous scholarship program.