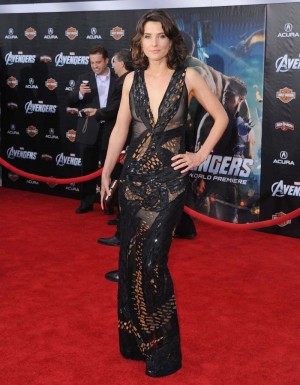 NEW YORK, Apr 12, 2012/ — Talk about hot!!! Cobie Smulders was smoldering last night at the "Avengers" premiere wearing Donna Karan.
A superhero film starring all the Marvel Comics superheroes, the "Avengers" is scheduled for release in theaters on May 4, 2012 in the United States in 2D and 3D.
In the movie, Cobie Smulders plays "Maria Hill," a S.H.I.E.L.D. agent.