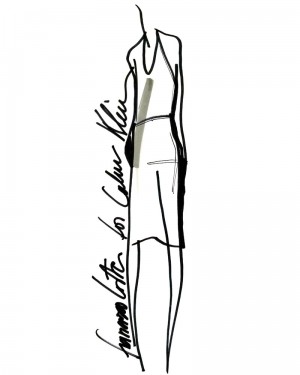 NEW YORK, Apr 3, 2012/ — With Macy's "A Magical Journey to Brasil" campaign, the famed retailer collaborated with Calvin Klein, Inc. to create the limited edition "Francisco Costa for Calvin Klein" capsule dress line which was designed exclusively for Macy's.
The special edition capsule represents the first time ever that Francisco Costa, Women's Creative Director, Calvin Klein Collection, has designed a more affordable dress offering for a national retailer.
As previously announced by Macy's, "A Magical Journey to Brasil" is Macy's bold and colorful spring promotion spotlighting Brazilian design and culture throughout its stores across the country.
The "Francisco Costa for Calvin Klein" dresses will be unveiled as part of the initiative on May 15th at the Macy's Herald Square flagship in New York City, and in more than 80 Macy's stores nationwide. The line will also be available for purchase on-line in the U.S. exclusively at macys.com.
"I am excited and proud to participate in Macy's special campaign highlighting my native Brazil," said Mr. Costa. "This fresh, youthful line of dresses reflects both my roots and the modern, yet timeless spirit of Calvin Klein."
Influenced by modern Brazilian architecture, the dresses feature pure lines and clean shapes for an effortless look. The fluid crepe and jersey silhouettes are offered in a vibrant palette of guava, orange clay, and warm cocoa, inspired by Brazil's sunsets and natural environment, as well as the brand's signature neutrals – marble, cement, steel, iron, and black. Contemporary details, like delicate belts with silver tone clasps, are seen throughout the line. Retail prices for the dresses are expected to range from $135 to $180.
"Brazilian-born designer Francisco Costa is known for his elegant, minimalist approach," said Martine Reardon, Macy's Chief Marketing Officer. "We're thrilled that he chose Macy's 'Brasil' campaign as his first capsule collaboration. A true representation of his iconic style, Francisco Costa's exclusive offering for Macy's provides women with chic creations from one of the most coveted designers in fashion today."