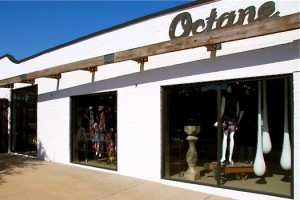 DALLAS, Apr 20, 2012/ — It's a red letter day for menswear aficionados in Dallas. Contemporary Ameripean menswear brand scott james will be teaming up with Original Octane Boutique and The Make-A-Wish Foundation to showcase its Spring/Summer Collection and raise money for a great cause.
As part of the Original Octane trunk show, this special event will take place on Wednesday April 25, between 6 and 8 pm, at Original Octane at 3120 Knox Street in Dallas.
For every scott james purchase, or for every donation of 10 dollars or more to the Make-A-Wish Foundation, customers will have the chance to win a weekend getaway wardrobe selected by Scott James Kuhlman, designer of scott james.
The scott james brand is about favorite pieces that can be incorporated into every man's wardrobe. New to Original Octane for the Spring/Summer 2012 season, the scott james collection offers an eclectic array of pants, shorts, woven knits and jackets.
The rich, yet edited selection for Dallas will focus on iconic pieces like the Arden seersucker suit available in grey and navy, retailing at $295 for the jacket and $199 for the pants, as well as their signature five-pocket garment-dyed pants, available in a variety of colors such as steel, pink, aqua and lime, and retailing for $99.
Designer Scott James Kuhlman established the scott james label in 2010, with the goal of offering the feeling of luxury at a competitive price-point. Recently, Scott Kuhlman was honored at the Travel + Leisure 2012 Design Awards for Best Men's Travel Fashion. He currently resides with his family in Minneapolis, MN for half the year, and spends the other half at his Tuscan home in Lucca, Italy.