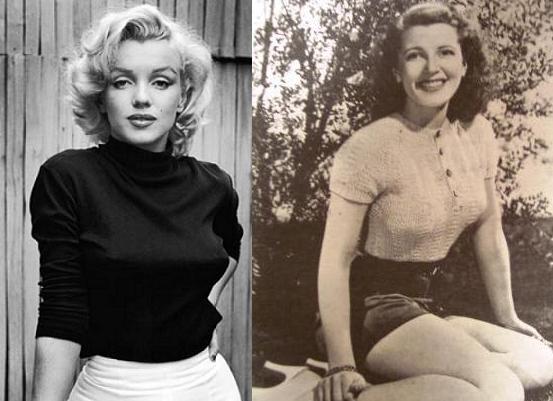 LONDON, May 31, 2012/ — During the 65th Cannes Film Festival, Chopard debuted "Marilyn Forever", an exhibit of 25 unpublished photos of Marilyn Monroe.
Recognized as an international fashion icon, Marilyn Monroe still manages to become a muse to many designers fifty years after her death. Marilyn, who loved wearing sweaters, had often been photographed wearing cashmere cardigans and pullovers.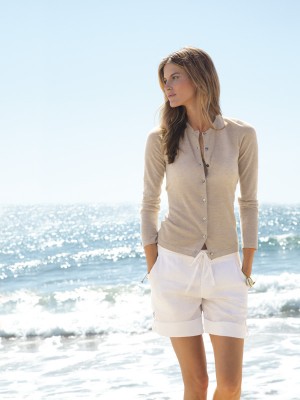 But, Marilyn was not the original "sweater girl" in tinsel town. Lana Turner, created a phenomenon when she wore a tight cashmere sweater in a 1937 film called, "They Won't Forget." Since then, a cashmere sweater became a "must-have" item for women of all ages.
The cashmere sweater and cardigan as fashion items reached critical mass in terms of popularity during the 1940s and the famed sweater set became ubiquitous to best dressed college coeds in the 1950s.
With fashion being so fickle, cashmere is one fabric that never lost favor among designers. Season after season, be it spring or fall collections, cashmere is always part of the collection either as a sweater dress, a pullover, even a shawl.
Today, many fashion houses and fashion labels offer cashmere. Pure Collection, as a purveyor of cashmere stands out among them because it is the only brand that states the specification and quality of its cashmere.
Founded in 2002 by Nick Falkingham and Adam Holdsworth, Pure Collection is sold in the UK and in the US via mail order and online at www.purecollection.com.
Pure Collection is also among the very few brands which started online and then opened a brick & mortar store later. In 2011, Pure Collection opened its first boutiques, in Tunbridge Wells and York