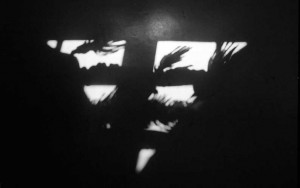 PARIS, Jun 12, 2012/ — Hic et Nunc, the first monograph of Miguel Villalobos and Graham Tabor's photography looks into the changing relationships we as a society and as individuals have with the space between our urban centers.
Published by Portal+, Hic et Nunc is a limited, numbered edition of 500 copies. The first 50 are a special edition signed by the artists and include a numbered and signed silver gelatin print.
The book includes 5 color and 60 black and white plates and forewords by acclaimed journalist Diane Pernet and production designer Thérèse DePrez.
Says Diane Pernet, "[Villalobos and Tabor]… are prolific and in demand, both individually, and as a team, yet somehow, they are always playful and joyful with their artisanal approach to whatever project they embark upon. Their work is about the creation of beauty and the thought process that goes into rendering complex ideas."
The photographs in Hic et Nunc were both inspiration for and inspired by Miguel Villalobos and Graham Tabor's "Hic et Nunc" sculpture show, first exhibited at Brachfeld Gallery, Paris in 2010.
Villalobos and Tabor collected these images on trips to Paris and Romania in the months leading up to the Brachfeld show, during the making of the sculptures, and as a reaction to the experience.
The photos in Hic et Nunc circle around our human relationship to this "natural world" and our interventions and interactions with the landscape around us.
Time is both compressed and expanded in Hic et Nunc. These relationships change for each of us with time and place, and in Hic et Nunc four very specific moments become blurred into one whole centering around this theme.
Tabor and Villalobos have together and separately shown at Maison Martin Margiela, Ter et Bantine Space – Paris, The NOHO Design District and group exhibitions in Berlin, Santiago de Compostela, Zurich, Vienna and Trieste.
Tabor and Villalobos were invited by Diane Pernet to present a selection of their "Pièce Unique" single commission jewelry collection at the 2010 SCOPE Art Fair in NY.
Their first solo sculpture show, "Hic et Nunc", was exhibition at Brachfeld Gallery Paris in 2010. "Hic et Nunc" was exhibited alongside their photographic work at Portal+ Gallery in Australia in 2011 and HAPPA Space Tokyo in March, 2012.
Hic et Nunc is available at:
Europe
PARIS: Yvon Lambert, OFR
MUNICH: Soda
BERLIN: Walther Koenig Buchhandlung (an der Museumsinsel)
KOLN: Walther Koenig Buchhandlung
VIENNA: Walther Koenig Buchhandlung (in Museumsquartier)
Japan:
AOMORI:Ape Rossa, Towada Art Center
FUKUOKA:Ape Rossa, Fukuoka Asian Art Museum
Australia
MELBOURNE / SYDNEY: Assin
PERTH: Portal +
USA
NEW YORK: Patron of the New